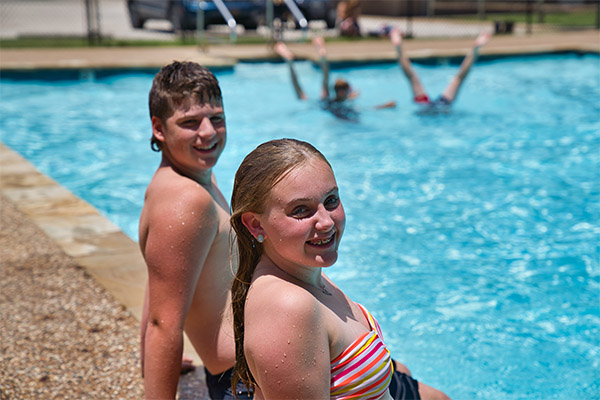 Pool
Our saltwater pool will provide hours of fun and splashy play for the entire family, while being gentler on the eyes and skin than a regular pool, or lounge poolside and soak up some rays. Either way, our sparkling clean pool is sure to be a hit!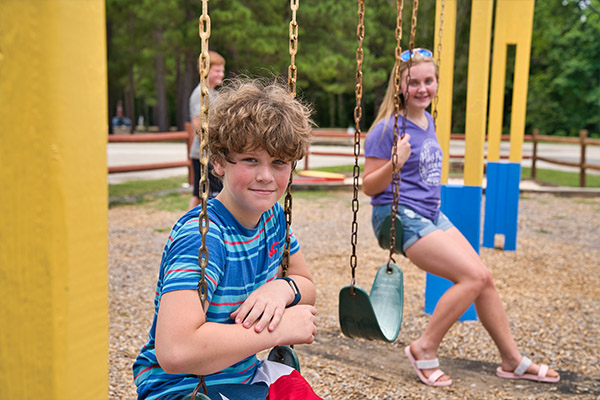 Playground
Get those kids moving with the kind of good old-fashioned outdoor playtime that never goes out of style! Our unique playground will provide the setting for great family fun and memories.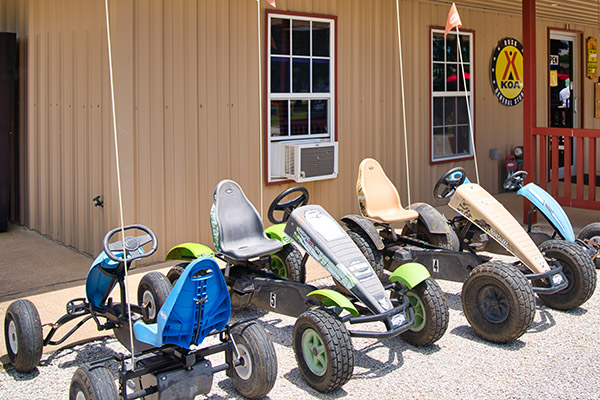 Pedal Bike Rentals
These are a favorite with the kiddos (or the cool and adventurous grown-up!). Tour the campground while stretching your legs on our fun pedal bikes!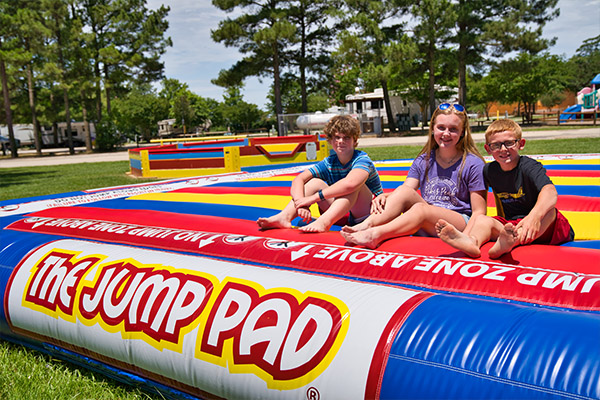 Jumping Pad
Round up your friends, take your shoes off, and spend a few hours hopping away on our Jumping Pad for some truly unique and bouncy fun!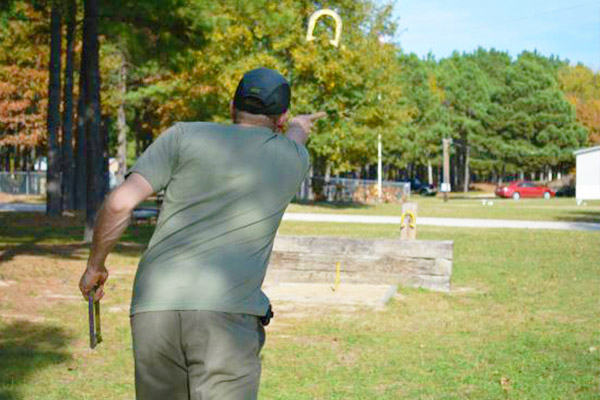 Horseshoes
A classic favorite everywhere, a game of horseshoes will provide hours of friendly competition for everyone in your group. Gather the gang, and let the fun begin!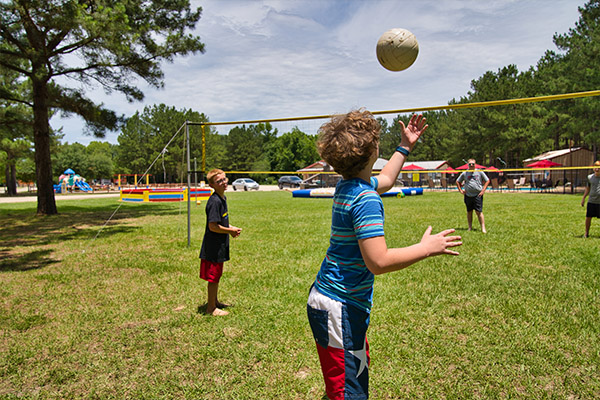 Volleyball
Few things say summer like a sunny day on the volleyball court! Bring your friends and family, and serve and spike to your heart's content.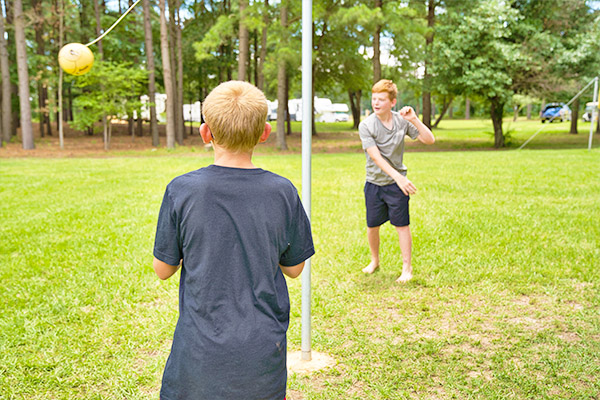 Tetherball
If you're looking for a little friendly competition, you won't have to look much further. Tetherball is fun for everyone!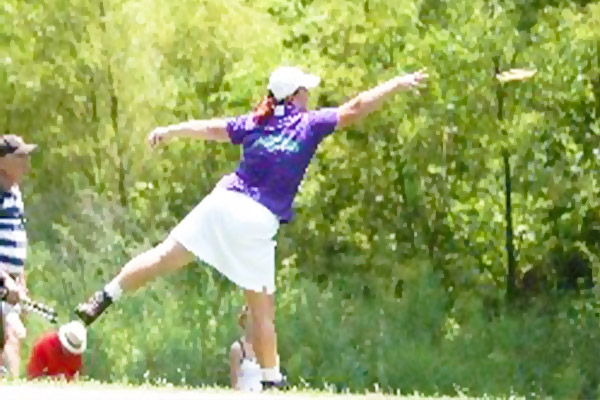 Frisbee Golf
Not only is Frisbee Golf tons of fun for campers of all ages, but it's a great source of exercise! Grab a disc and hit the course!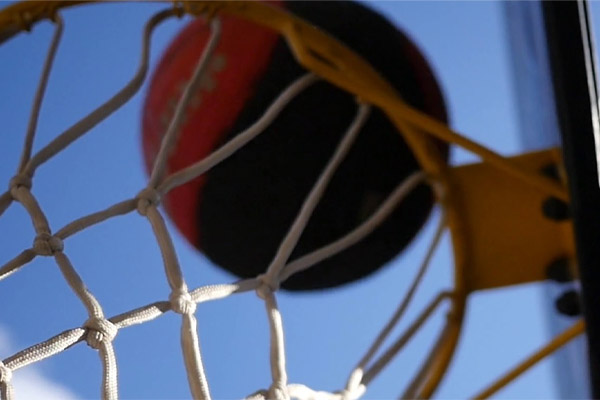 Basketball
Anyone for a game of pickup basketball? How can you forget the friendly games you played with friends, family, or total strangers you met on the court? Game on!
Mining
Bet you didn't think you would go camping and come home with a bag full of precious gems, did you? Our sluicing stations at Rusk KOA Holiday are lots of fun for everyone!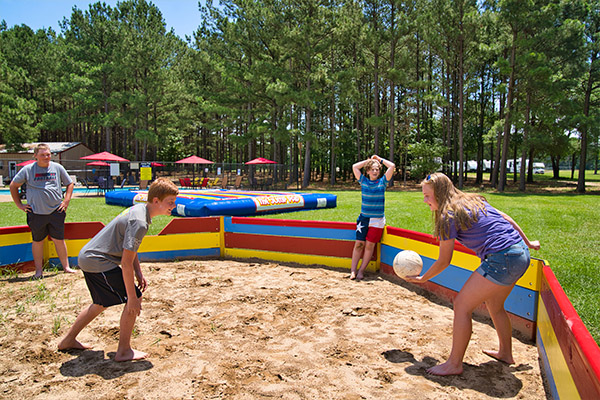 Gaga Ball Pit
Don't get hit with the ball! You will definitely find your competitive side in the Gaga pit! Find a group of competitors and try to be the last one standing!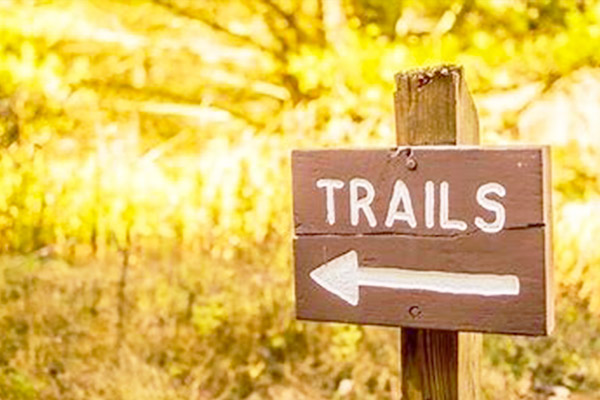 Hiking Trails
We have plenty of beautiful, scenic trails for campers of all ages to explore. "Take a hike" will be a welcome suggestion when you're at Rusk KOA Holiday!